We recommend UK customers to contact us at order@rc-factory.eu before paying for their order.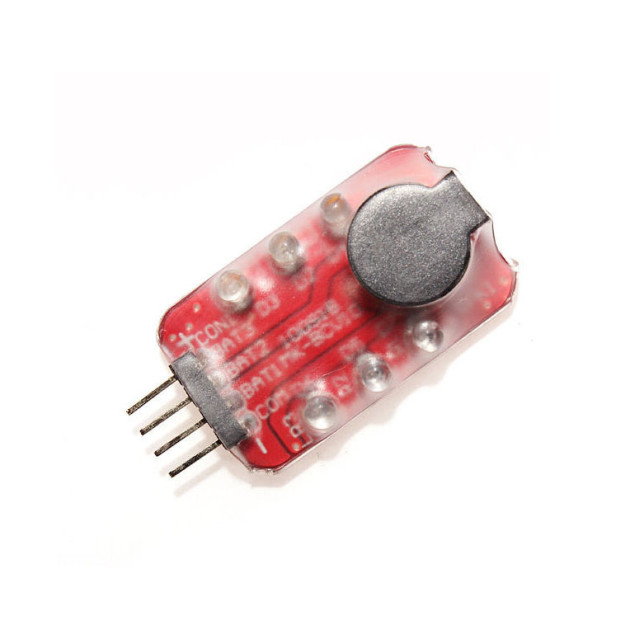 Low voltage alarm 2-3S Lipo
The low voltage alarm for the 2-3S Lipo battery will let you know that the model's battery is discharged and it's time to land. You simply connect the alarm to the battery balance connector. When the battery voltage drops below 3.3V per cell, the alarm alerts you out loud.
Key Features
Size: 32x18x9mm
Weight: 5g