We ask UK customers to contact us at order@rc-factory.cz before placing an order.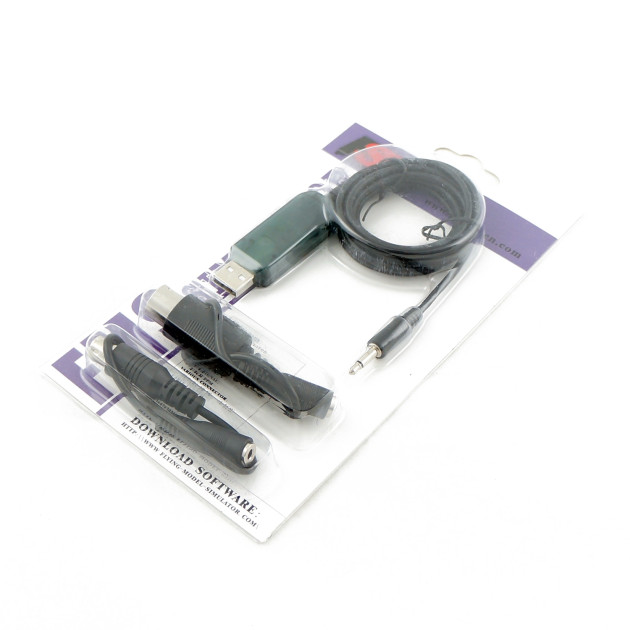 USB simulator cable for Flysky
Cable for connecting Flysky transmitters to a PC simulator via USB. Thanks to this cable, you can very easily turn your Flysky radio into a simulator driver and start training without the risk of falls :) The radio will appear on the PC as a gaming device, just like when you connect a gamepad.
The USB cable converts the input PPM signal. It can also be used by transmitters of other brands that support PPM output.